Home Automation as a Loxone Silver Partner
Enterprise Electrical Services are proud to announce that we are now a Loxone Silver Partner for Birmingham. Loxone are an industry leading, award-winning innovator in home-automation, and, as a certified partner, Enterprise Electrical are bringing their services to the West Midlands!

With the help of this integrated management system, we are upping our smart-home-technology game by changing the way you operate your:
Music and Multimedia
The ultimate in home modernisation! Play your favourite tunes in whatever room you are in, whilst other's play theirs elsewhere.
Lighting
We are experts in this field but this innovative technology has full dimming capabilities, room scene setting, holiday settings, and the ability remotely control your lighting.
Heating
For the full personalised experience! Full control of your heating whilst home or away with the power to LEARN what your preferences are and implement them automatically! This can also help to reduce your fuel consumption and thus lower your energy bills.
Security
Loxone will monitor your full security system and let you know of any altercations, plus you can set and unset your alarm and security systems remotely.
Access Solutions
Working in partnership with your state-of-the art security features, with the Loxone app you can see who is at the door and even allow access to your guests even if you're not home.
And so much more!
This is just the tip of the ice burg! Loxone are true specialists in the field of Smart Home technology and their product can be personalised to suit projects of all sizes.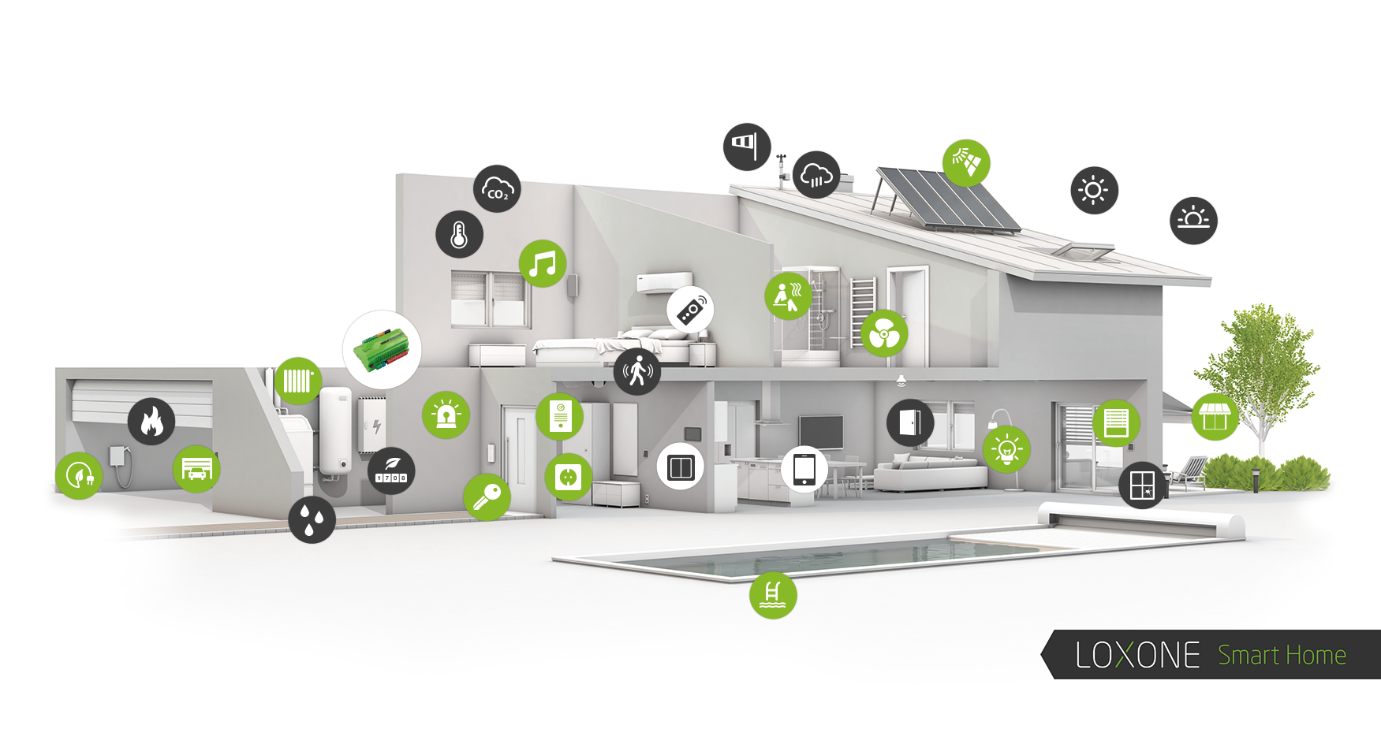 As electrical contractors, we can design and build your whole system for you whilst offering a full maintenance package upon completion.
If you wish to discuss the installation of Loxone within your home or even Home Automation more generally, please call the office on 0121 507 0602 and we will be happy to answer any queries.
< Back